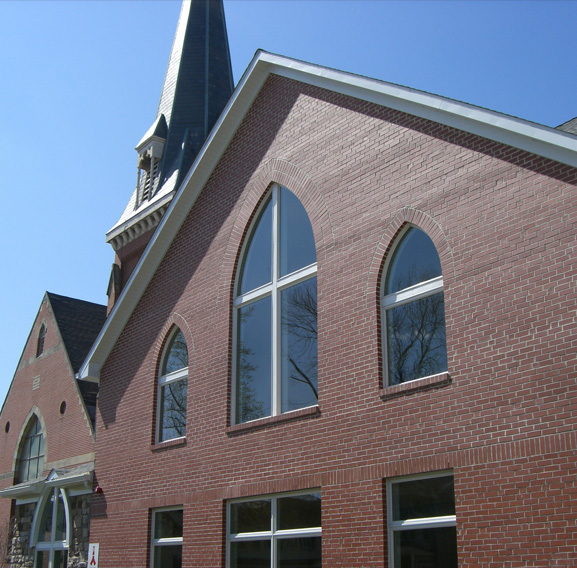 Religious | Projects Portfolio
A sampling of some of the Religious projects Dillow Associates Architects have worked on.
North East United Methodist Church
Location: North East, MD
Size: 750 sq ft addition and 900 sq ft renovation
Value: $650,000
Completion: 2014
About:
A new main entrance was designed to tie together the original historic church with a subsequent classroom addition. The entrance addition incorporates an expanded narthex and hospitality space, a larger more majestic stair to the sanctuary, and a new elevator that provides access to all four levels of the facility. The historic stained glass windows of the sanctuary were preserved and featured in the new narthex design.
Second Presbyterian Church
Location: Oxford, PA
Size: 7,000 sq ft
Value: $850,000
Completion: 2009
Scope:
Design of Fellowship Hall and classroom addition incorporating a new elevator.
Elkton Presbyterian Church
Location: Elkton, MD
Size: 5,000 sq ft
Value: $750,000
Completion: 2006
Scope:
Church office and lobby additions. Lobby addition included an elevator to provide accessibility to all levels.